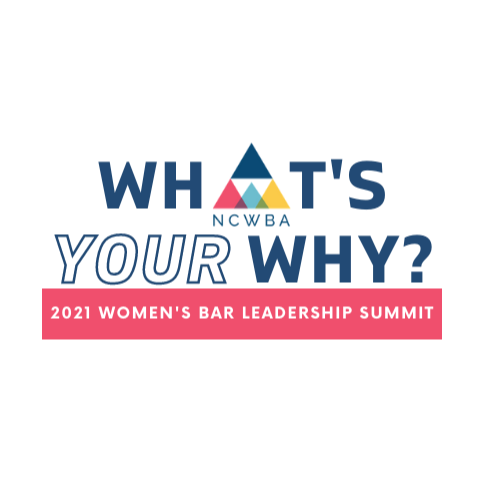 The annual Women's Bar Leadership Summit hosted by the National Conference of Women's Bar Associations (NCWBA) will be held virtually from August 5-12, 2021.


The theme for this year's Women's Bar Leadership Summit is "What's Your Why?" and our programming is designed to challenge women in leadership positions within their bar organizations to identify the motivators for the work they do, develop strategies for harnessing the energy from those motivators to grow, and lead their organizations.
Event Schedule
Thursday, August 5th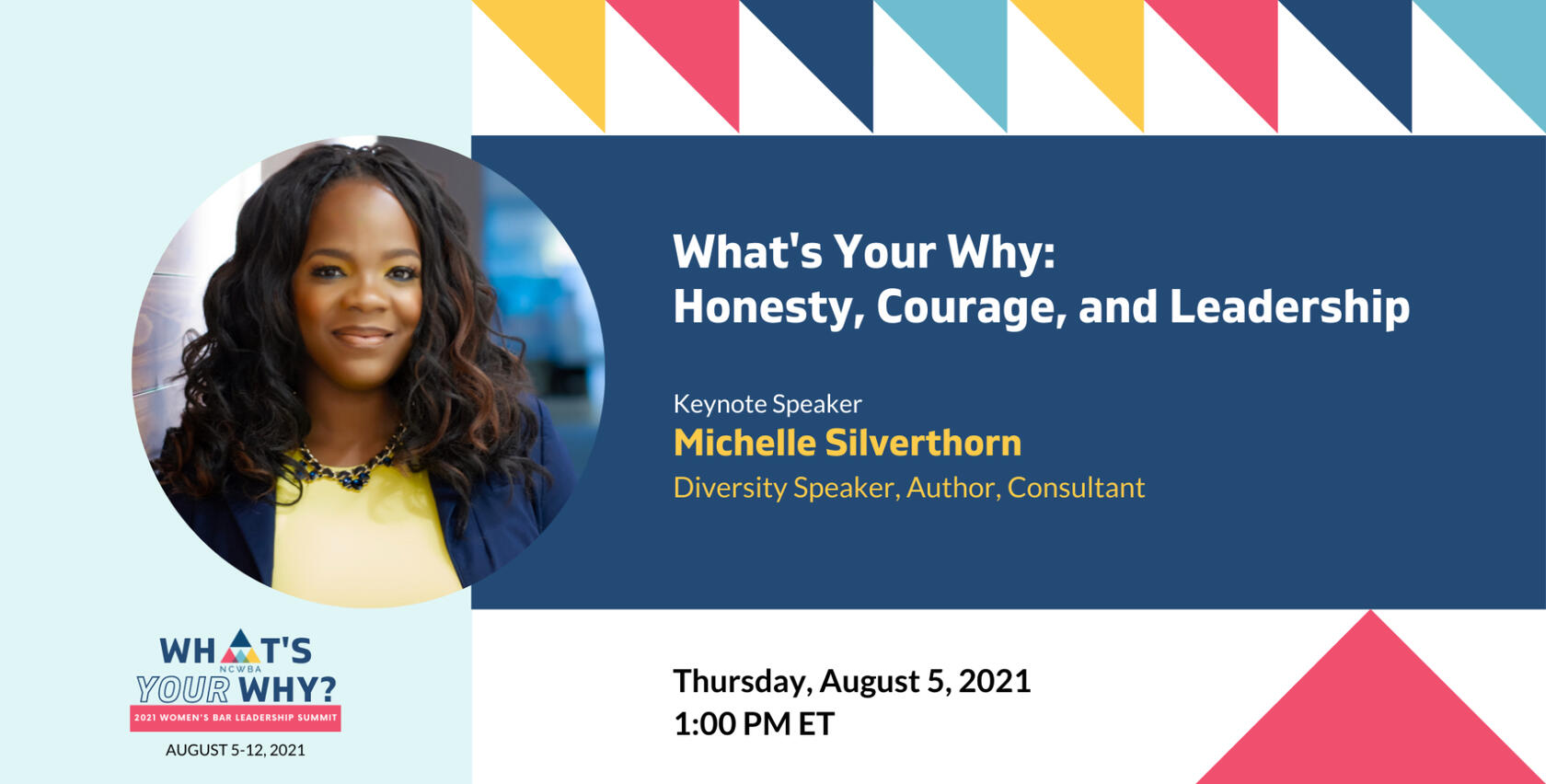 Michelle Silverthorn will kick off the 2021 Women's Bar Leadership Summit with a powerful keynote speech, exploring the challenges we face in achieving equity and inclusion in the legal profession. Diversity Speaker, Culture Change Expert, Founder of Inclusion Nation, and Author, Ms. Silverthorn "encourage[s] people to live authentically in diverse communities grounded in honesty, courage and leadership."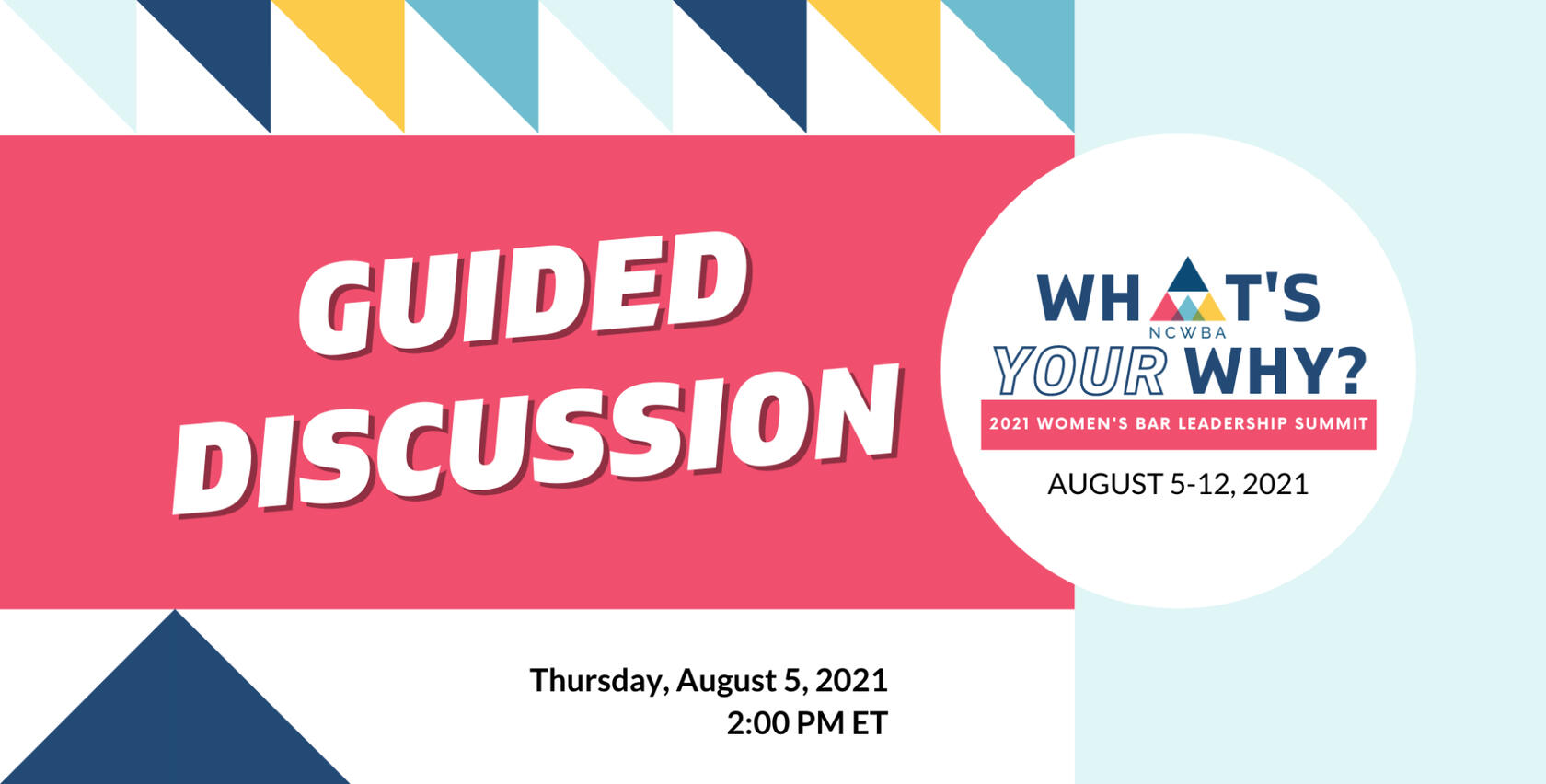 Live Guided Discussion following Michelle Silverthorn's Keynote Address.
Friday, August 6th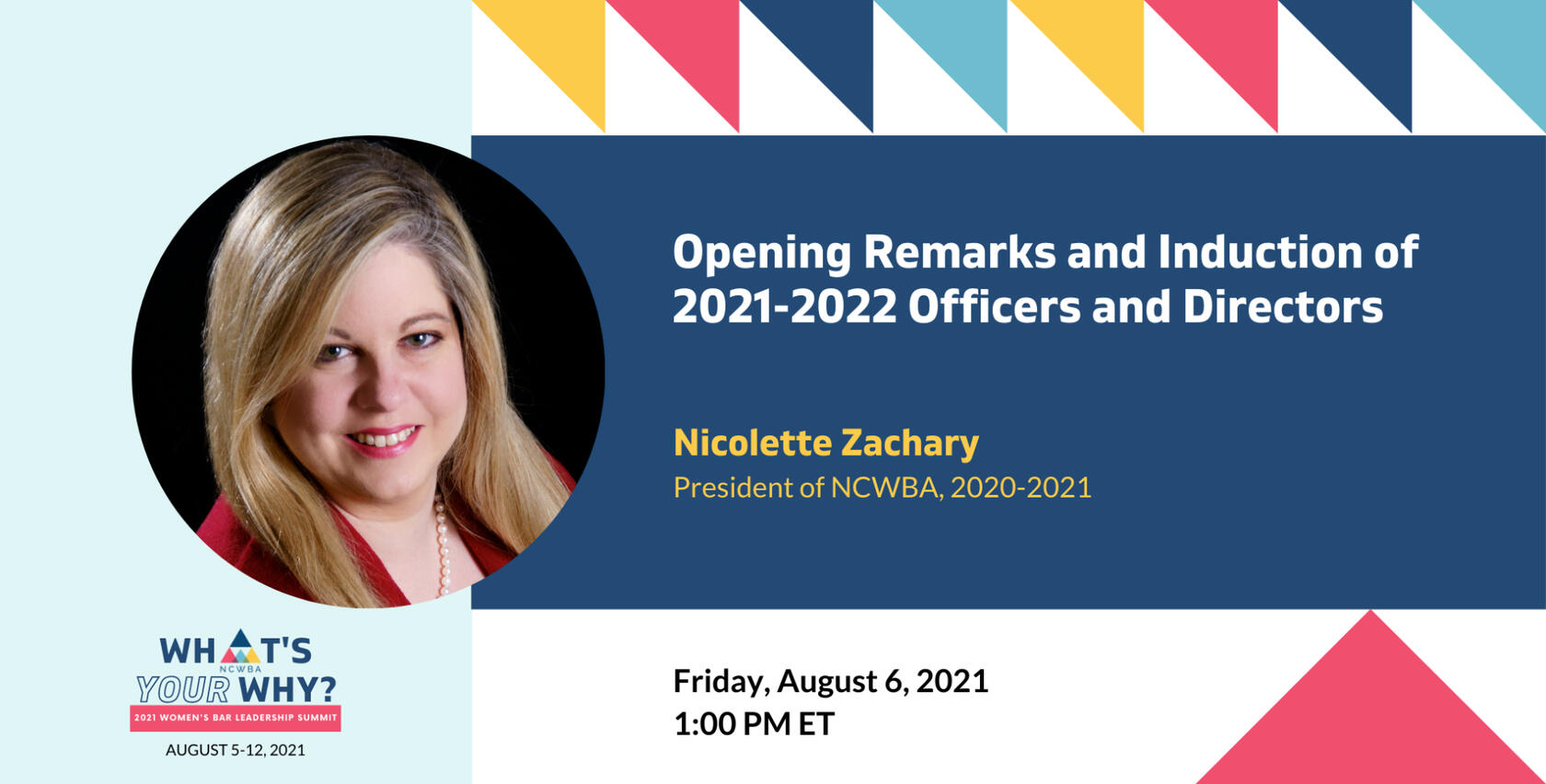 Please join us for an introduction from our outgoing president, Nicolette S. Zachary, the swearing in of our new board year by Judge Hilda Tagle, Senior United States District Judge for the United States District Court for the Southern District of Texas. Closing out this portion of programming will be remarks by our incoming president, Shiloh Theberge. Followed by Awards Ceremony, Trivia, and Networking.
Monday, August 9th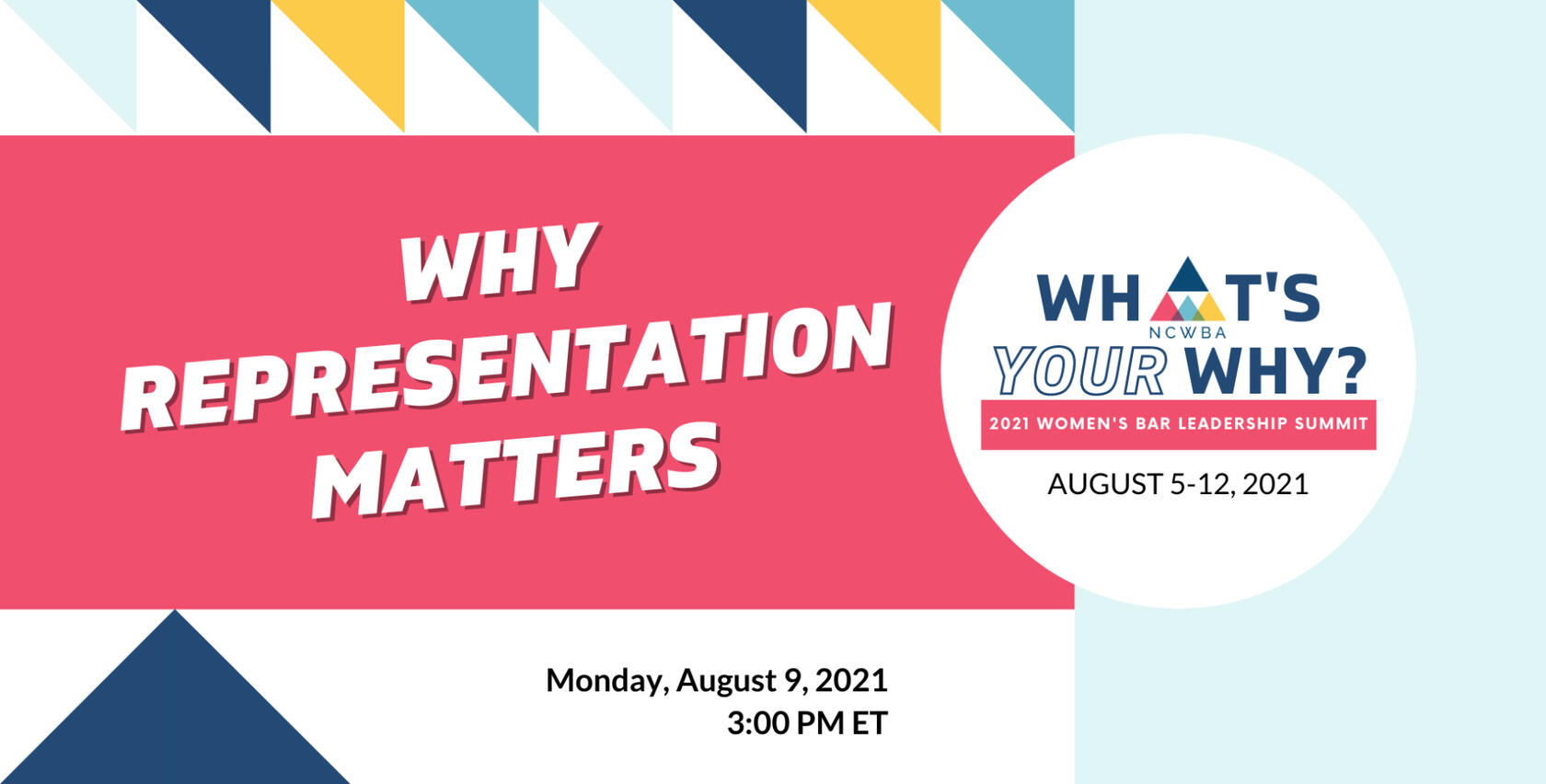 This program will feature a panel representing diverse career paths within the legal field, who are also women of color with diverse racial and ethnic backgrounds. The discussion will focus on the hurdles the panelists have faced in their careers, how they have overcome those hurdles and why having women, in particular BIPOC women, represented across our profession matters.
Tuesday, August 10th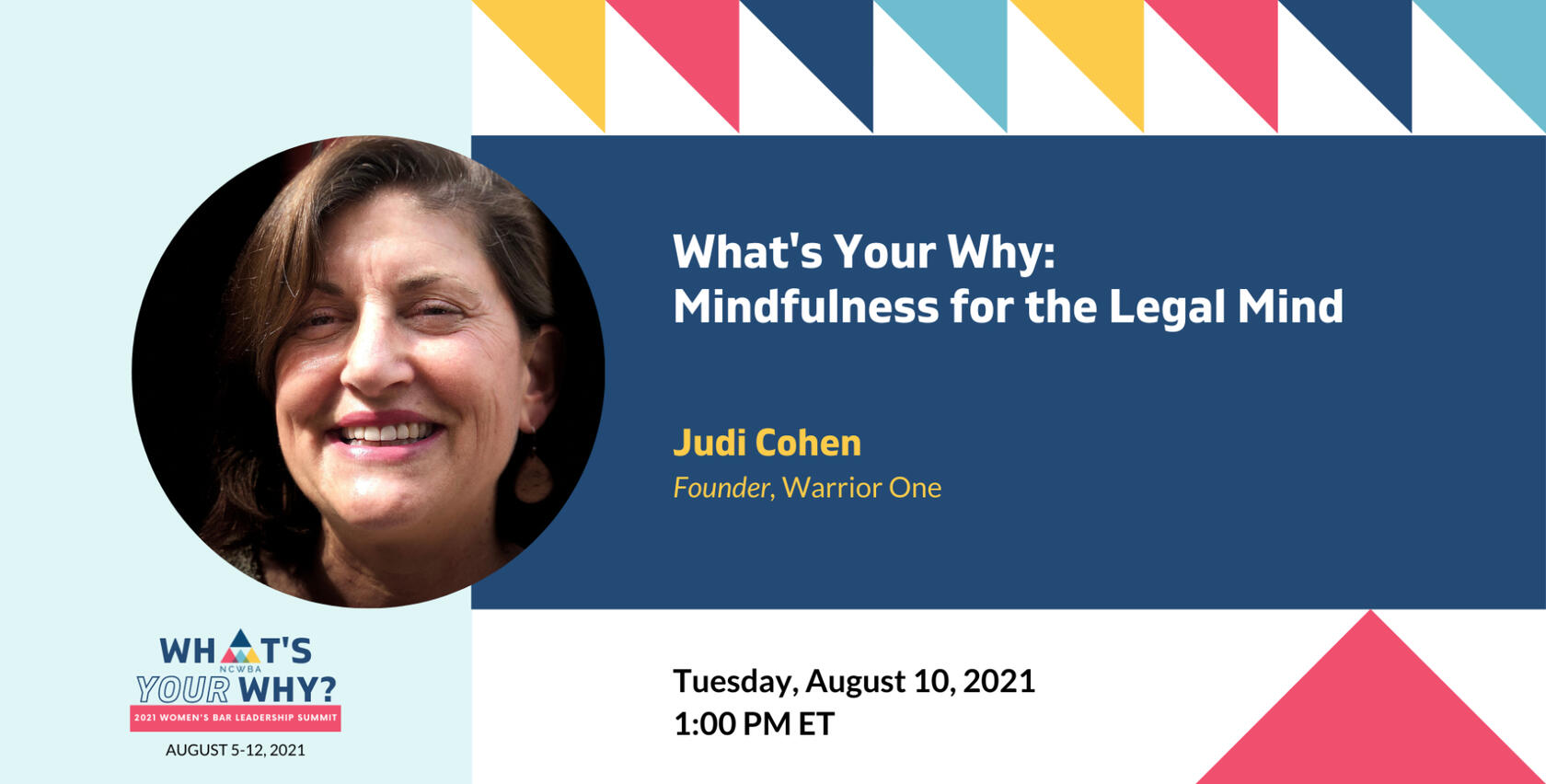 Join us for an interactive workshop on strategies for leveraging mindfulness to help you thrive. Mindfulness for the Legal Mind is a blend of classical mindfulness, contemplative neuroscience, and practical tools designed specifically for legal professionals who want to better understand the (legal) mind and learn ways to cultivate states of mind that support greater effectiveness and wellbeing. In this program, Judi Cohen, Founder of Warrior One and Lecturer at Berkeley Law, will provide an overview of mindfulness, share tips for using mindfulness to reduce stress and improve your overall performance, and lead you through guided mindfulness exercises.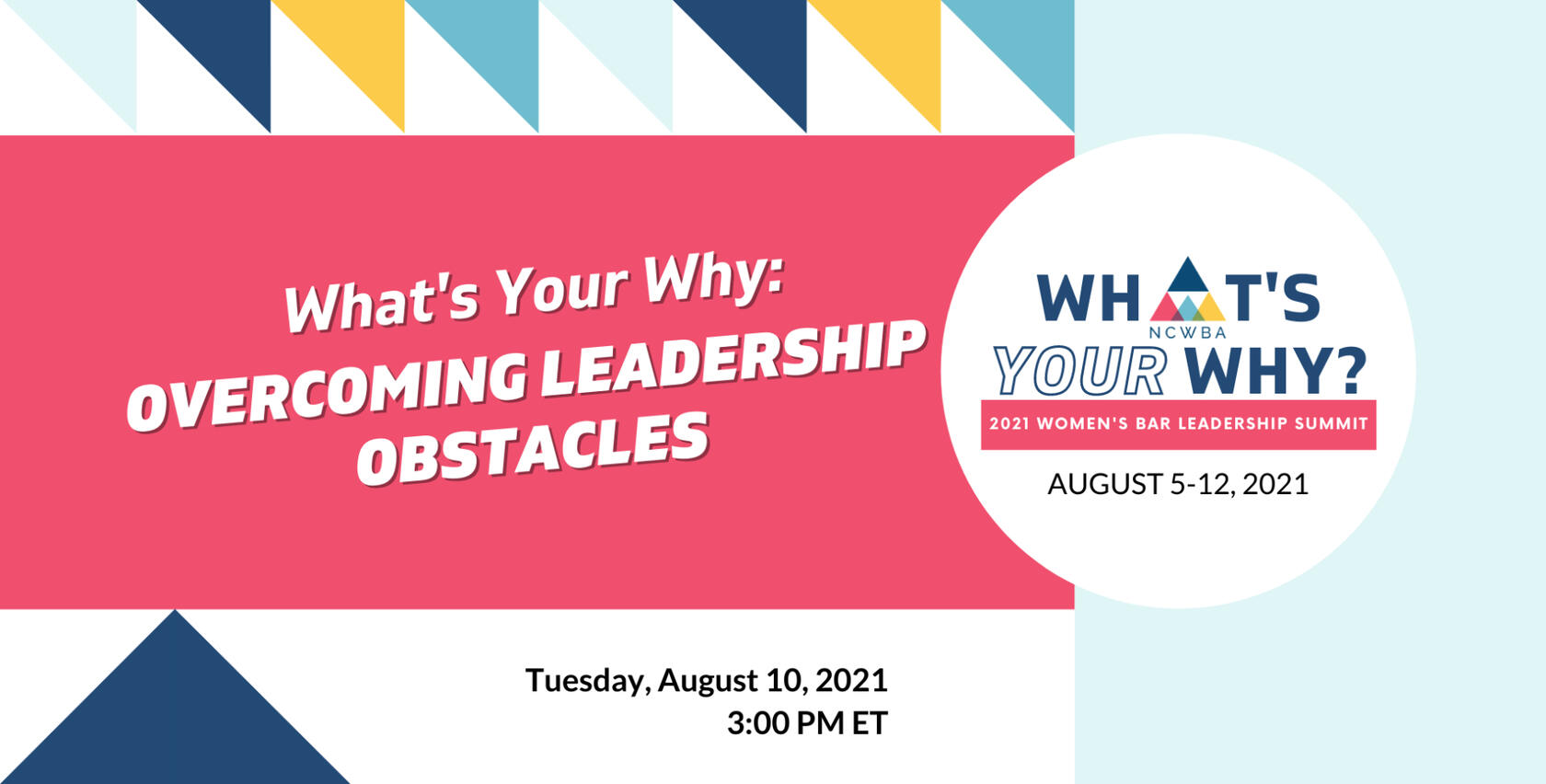 This session begins with a brief panel discussion by women lawyers with extensive backgrounds in in the worlds of public diplomacy, the military, corporations, and academia. They'll talk about leadership challenges they've faced and the advice they wish they'd had earlier in their career. Then you'll team up with them in small groups to problem solve real-life leadership challenges facing lawyers in their office or their bar association, in the areas of board governance, social media, and staff interactions. office challenges. This is a session for any leader who has ever asked "Why did this have to happen on my watch?"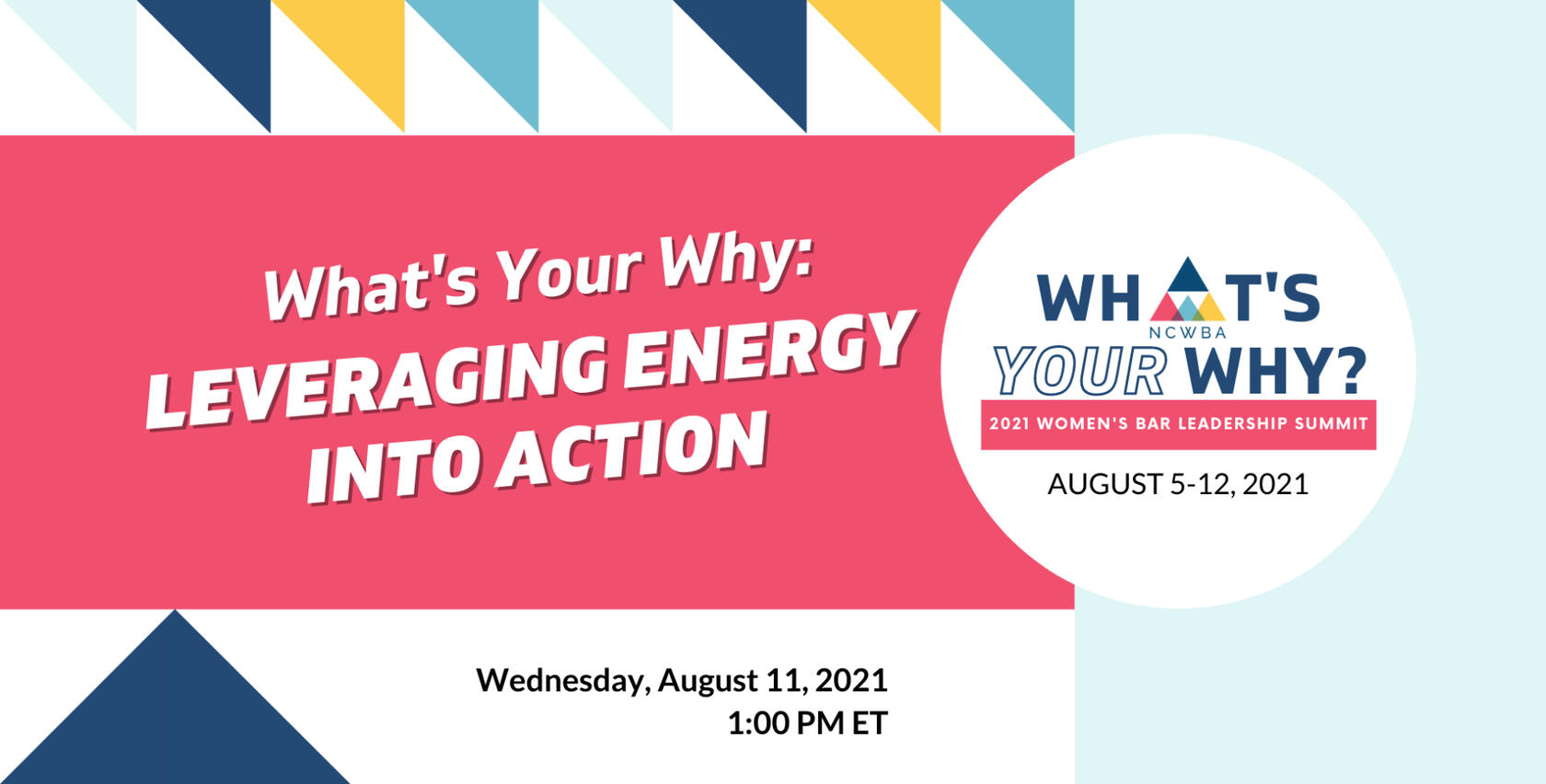 Join us for an inspirational conversation with women lawyers who have leveraged the energy behind their "why" into tangible action to make waves in their community.
Wednesday, August 11th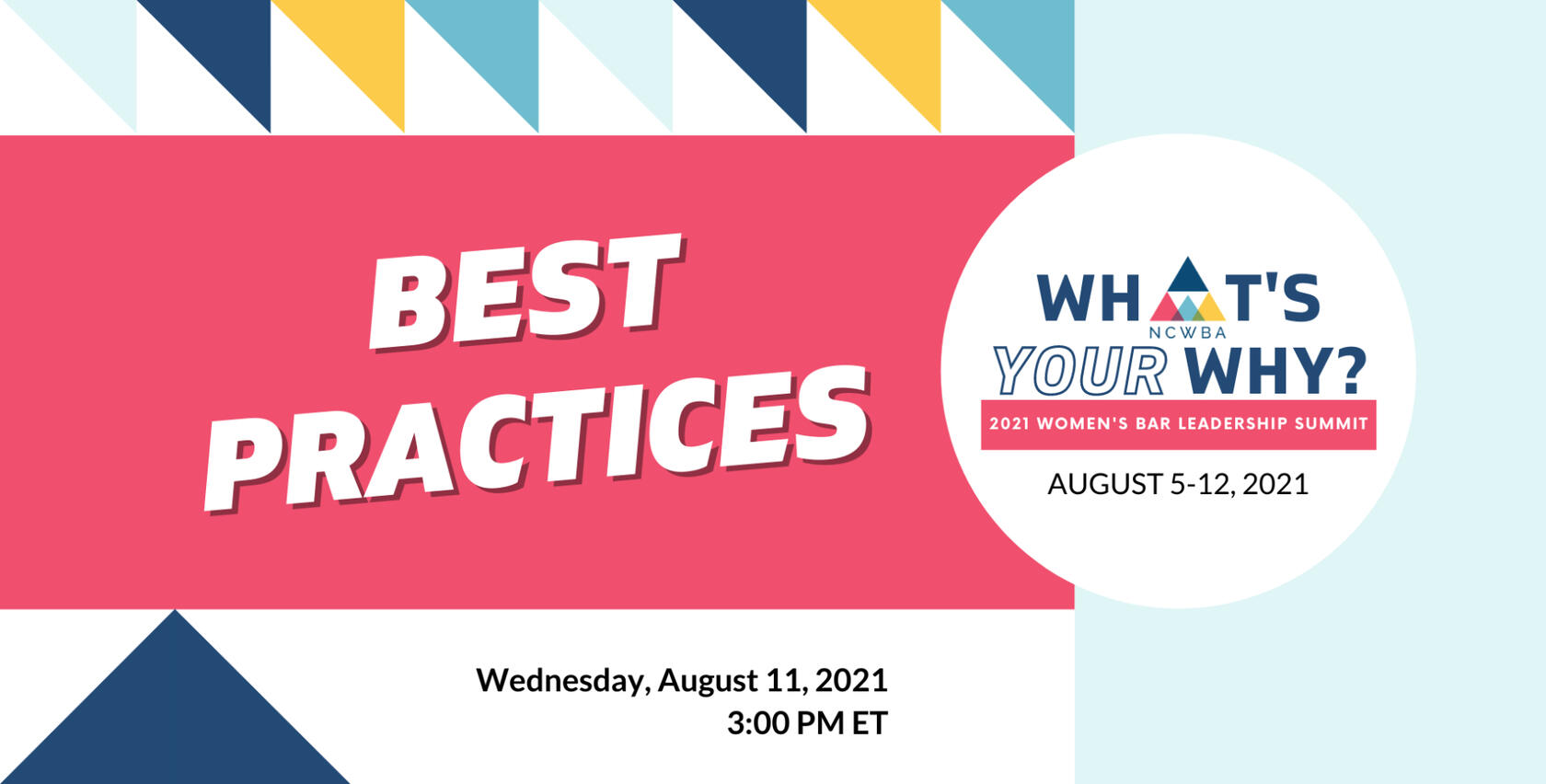 Interactive session for Summit participants to present and share their organizations' innovative programs, initiatives, services, and solutions for issues facing their bar associations and women in the profession.
Thursday, August 12th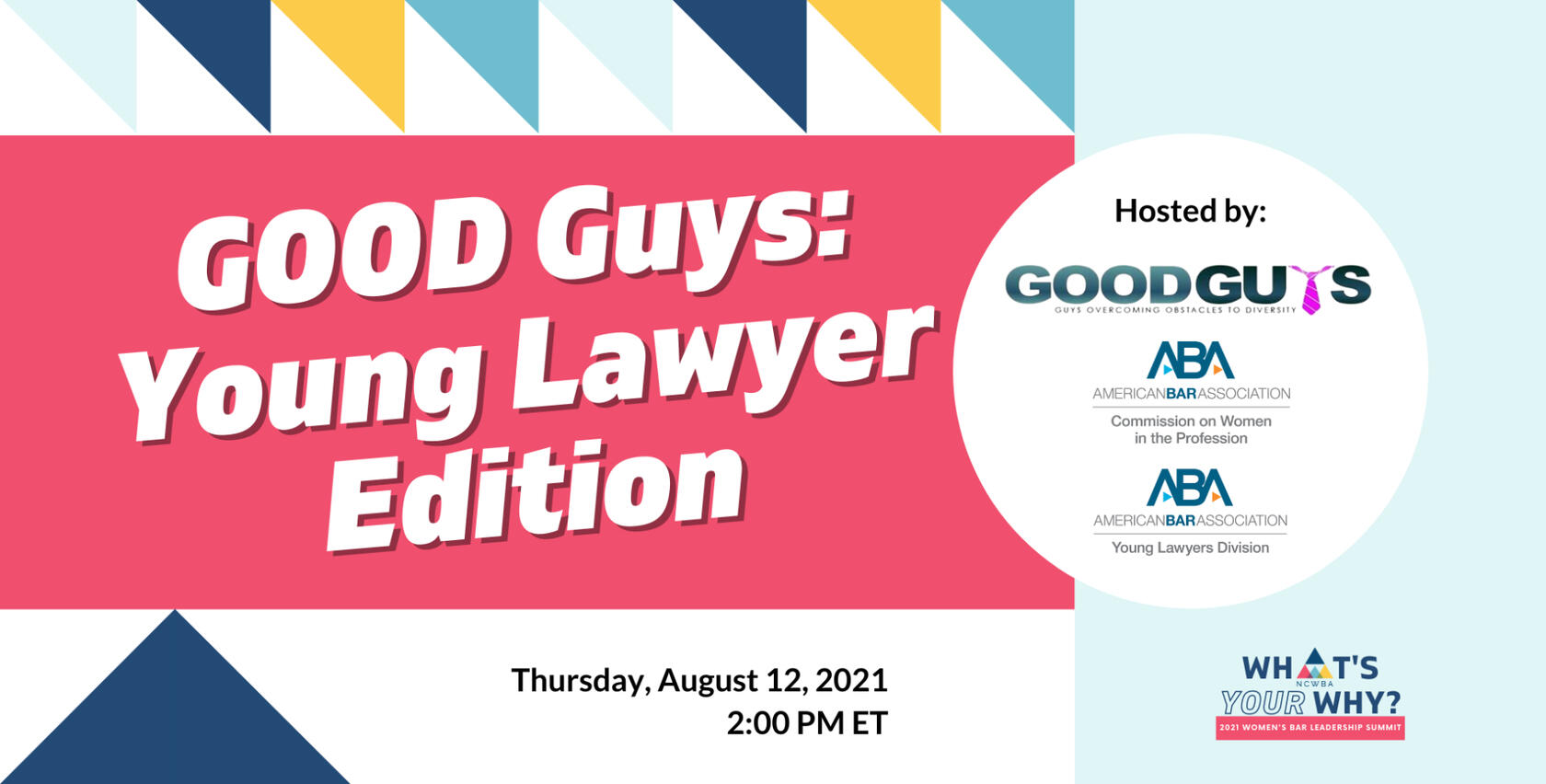 This GOOD Guys program is the third of four planned joint programs with the Commission on Women in the Profession. This program is a brief presentation about the GOOD Guys program and includes a panel of young lawyers who are successful in their fields to discuss why they are GOOD Guys, why other male leaders should be GOOD Guys, and how male leaders can lead change for the benefit of all.
---
Tickets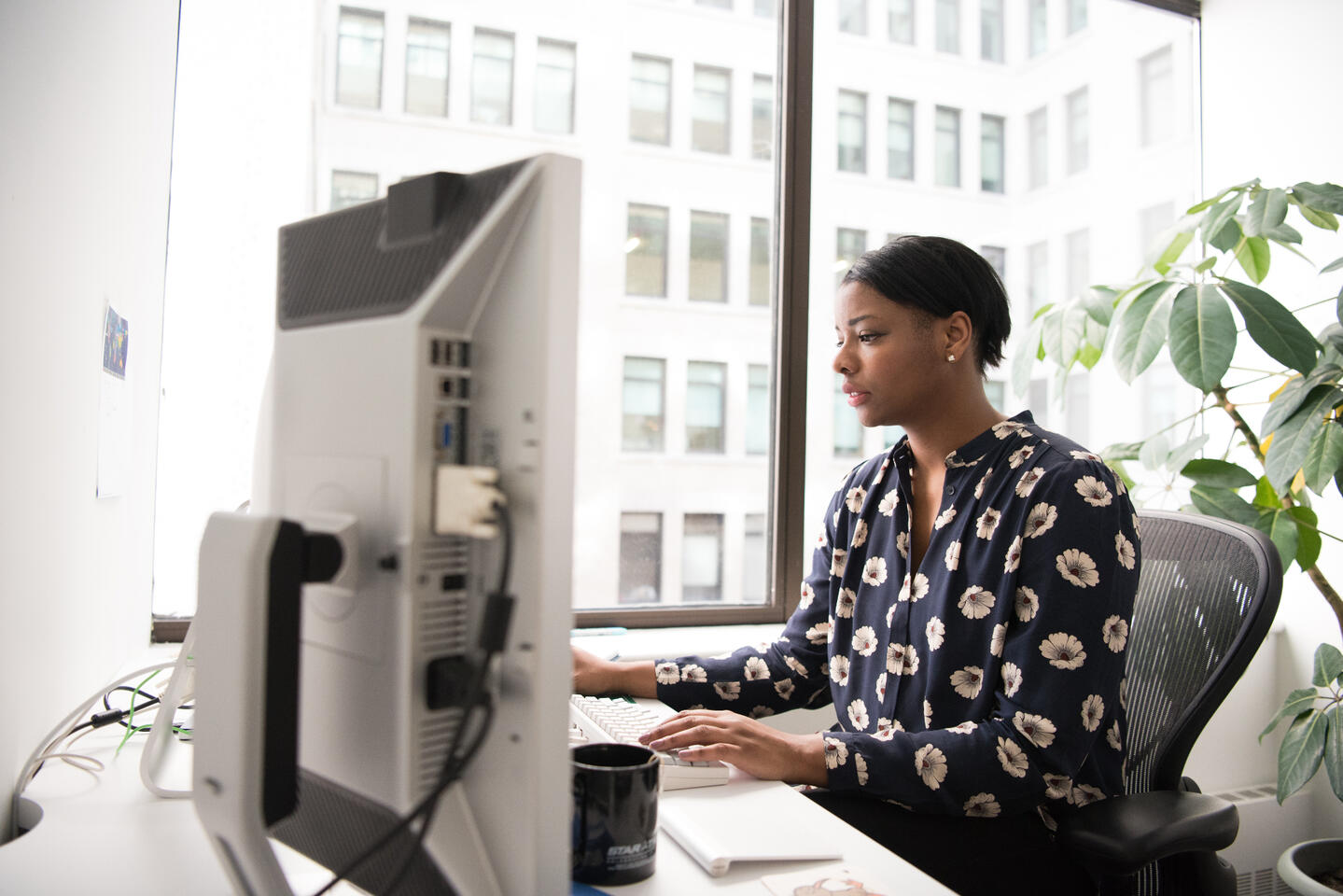 Single Pass
Access to all sessions including networking sessionsAccess to online community spaceAccess to Library of video content & resourcesVideo on Demand session access 30 days after event
---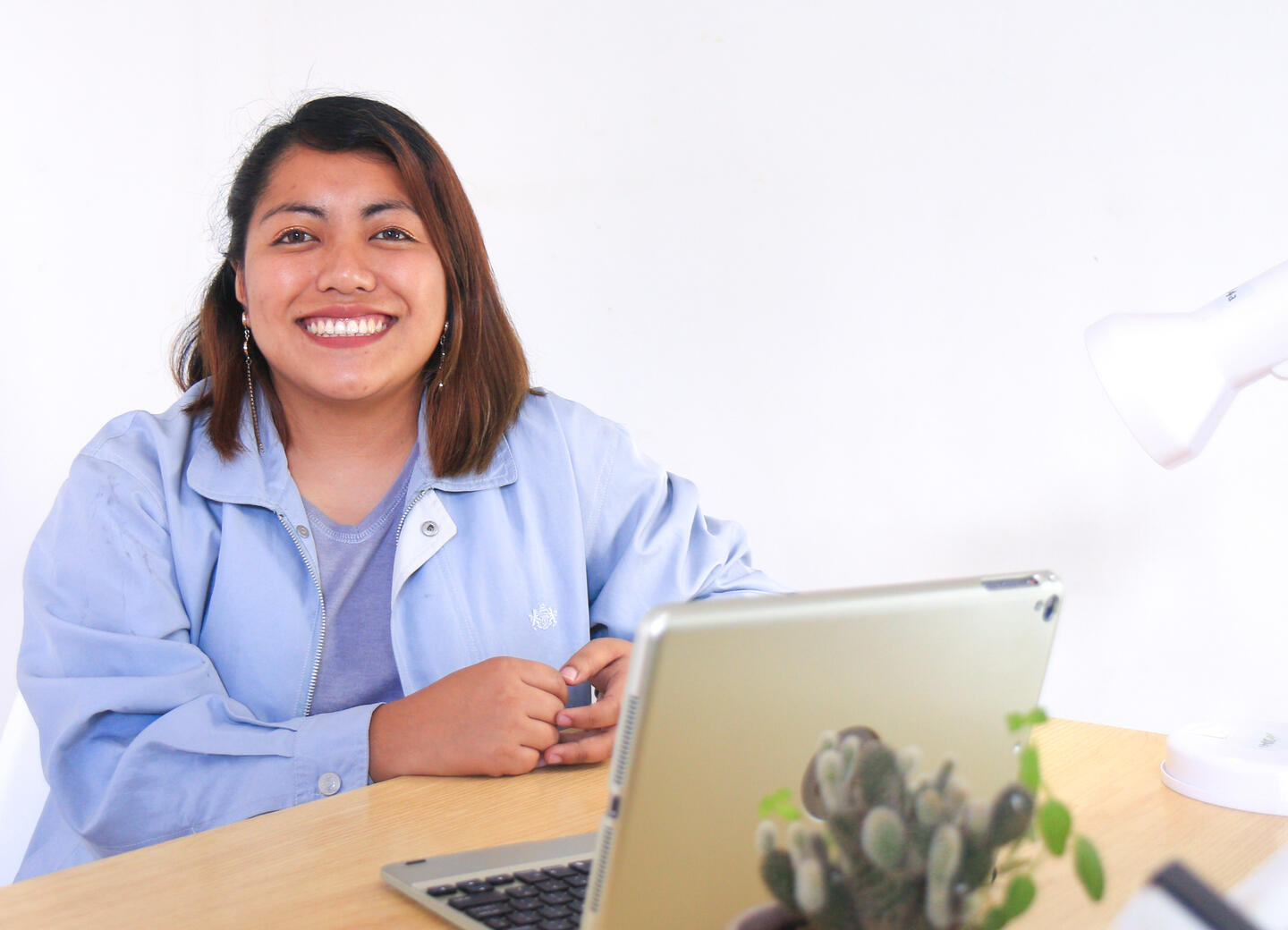 Law Students
The NCWBA invites law students to attend the 2021 Women's Bar Leadership Summit and purchase a Single Pass for only $25.
---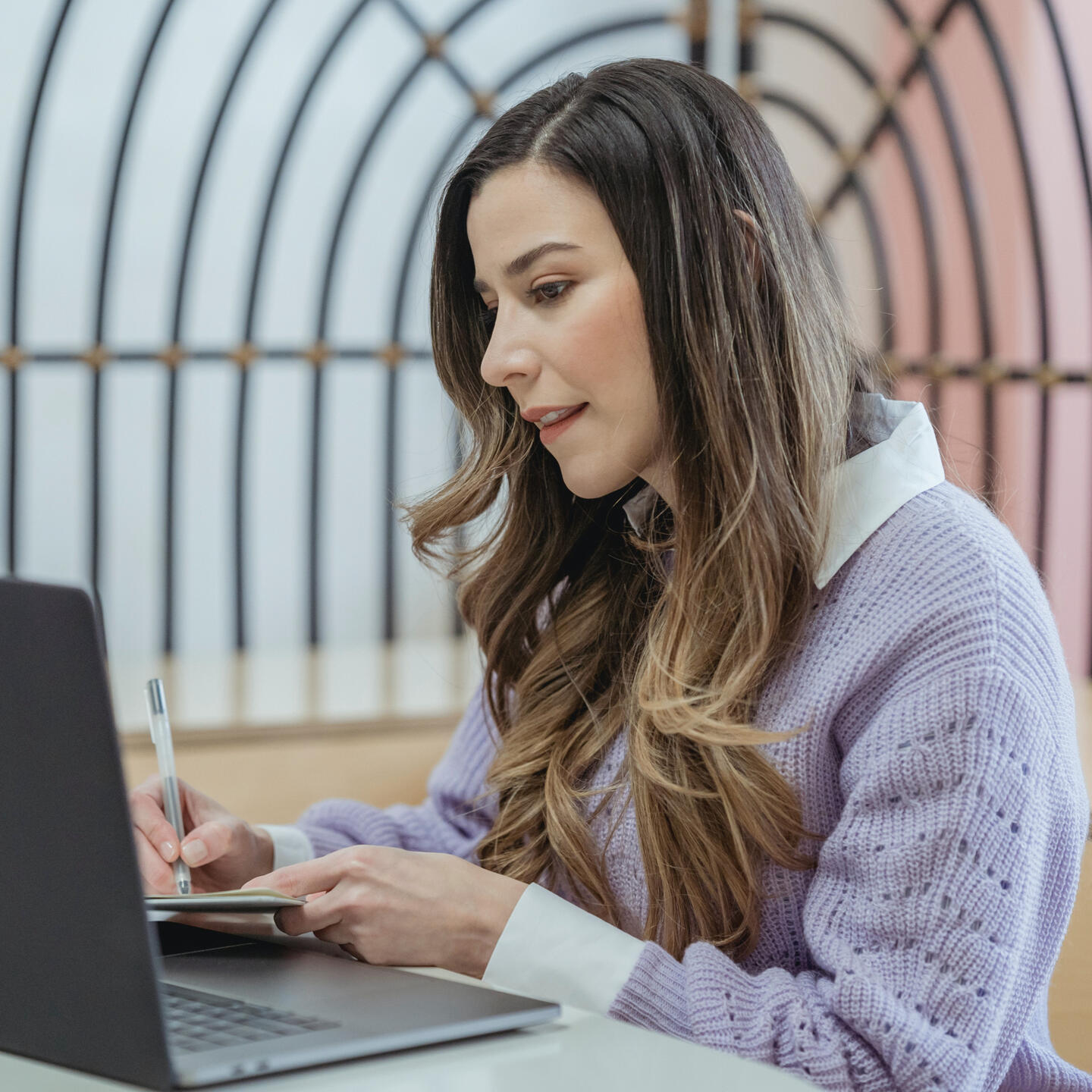 Discounted Rate Tickets
(for those experiencing financial hardship)
The NCWBA offers a 50% flat discount to those experiencing financial hardships. Click the link below to register and enter code WHATSYOURWHY.
---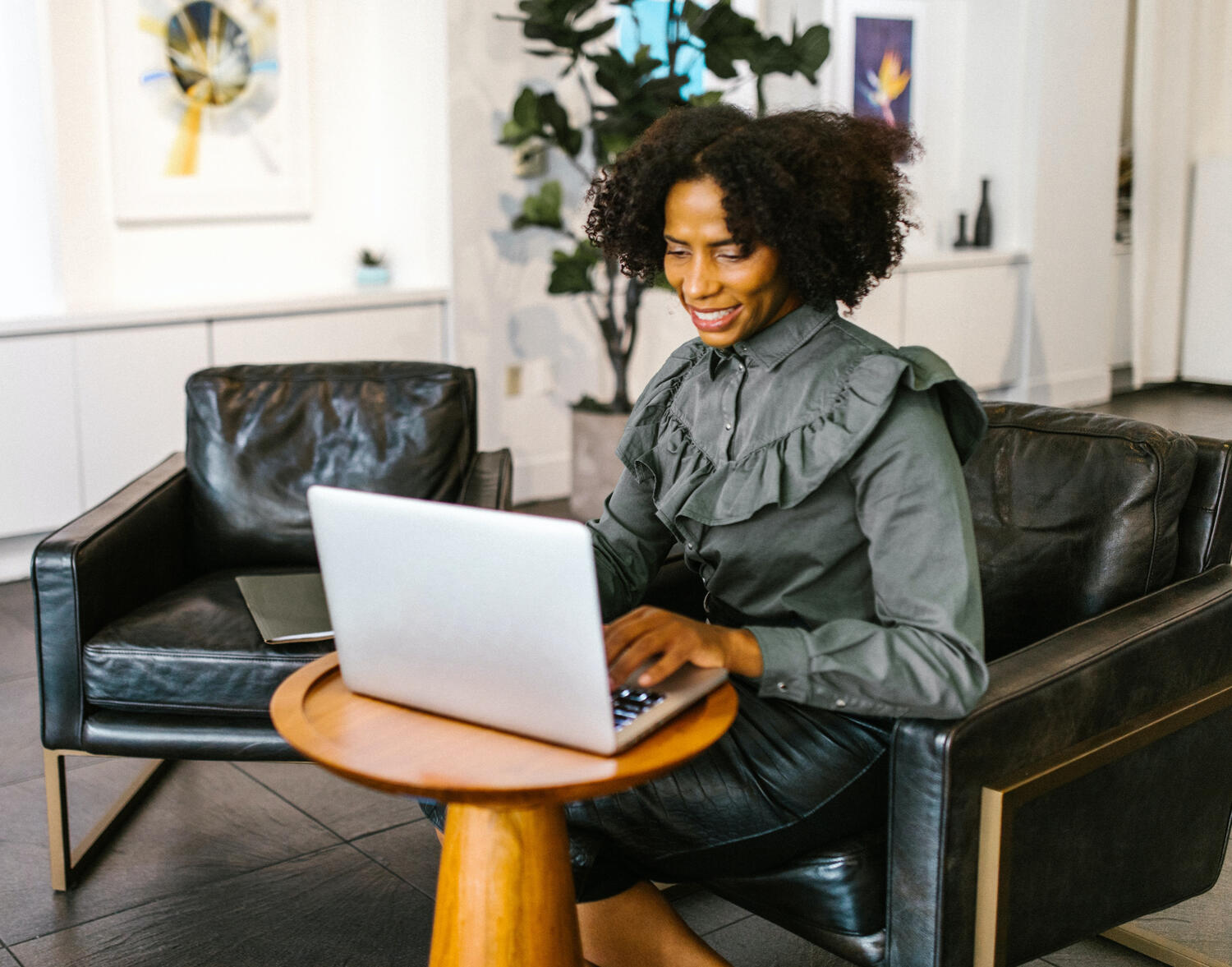 Sponsors
Our sponsors receive a limited number of tickets to join the live 2021 NCWBA Women's Bar Leadership Summit.

Current sponsors may use and apply the following coupon code to register at no extra cost: NCWBA2021
---
Our Sponsors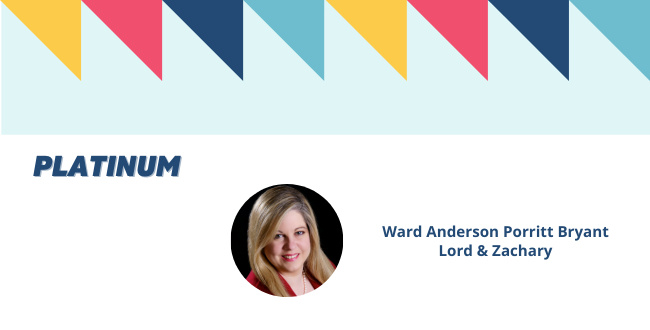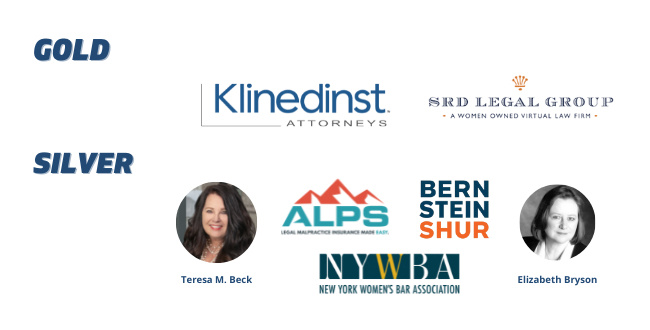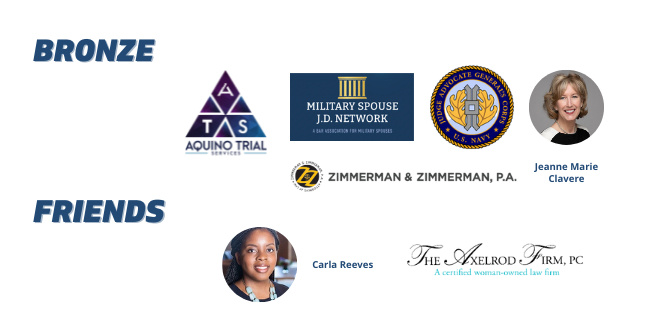 ---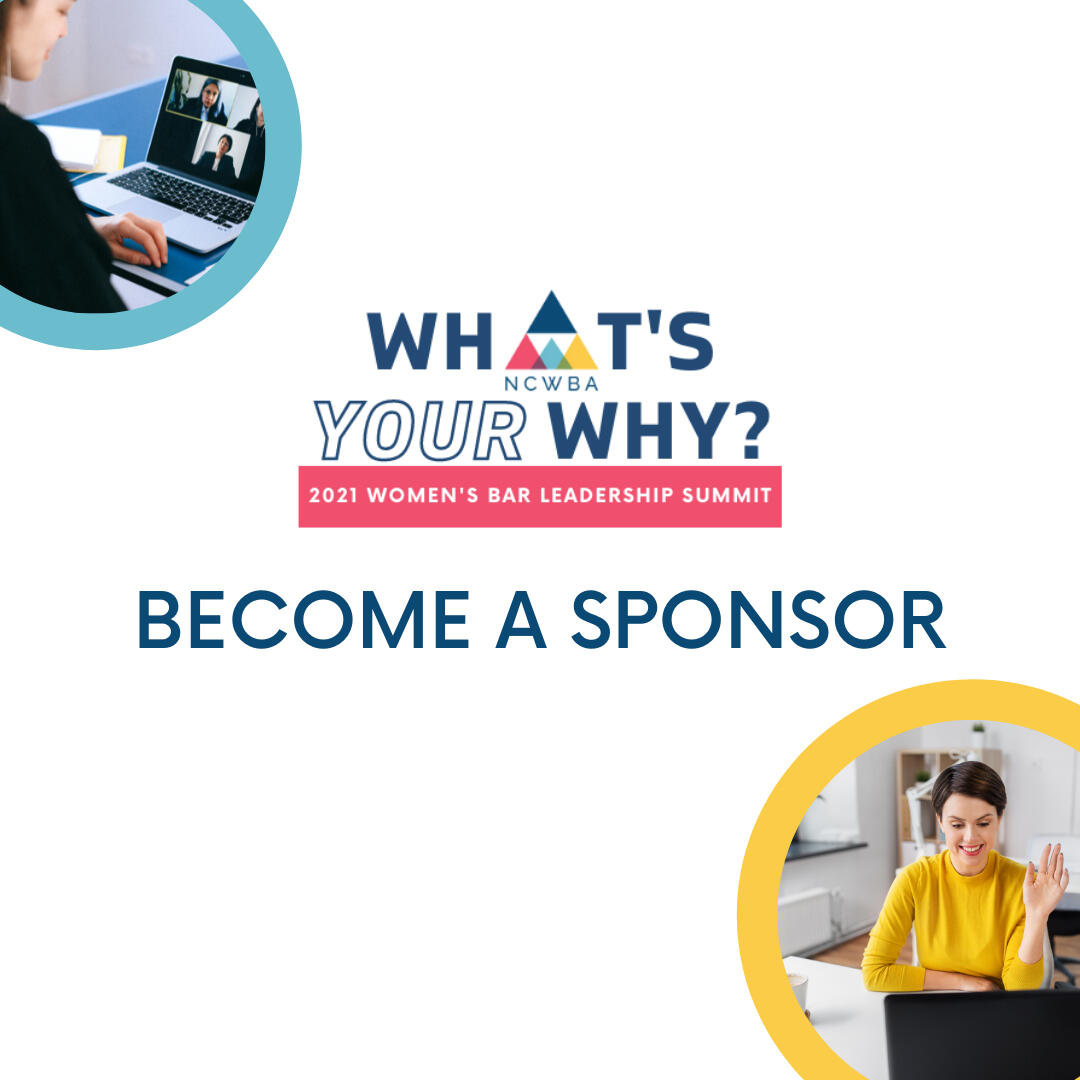 Thank you for your interest in sponsoring the 2021 Women's Bar Leadership Summit!

To view a breakdown of the available sponsorship levels, click here.